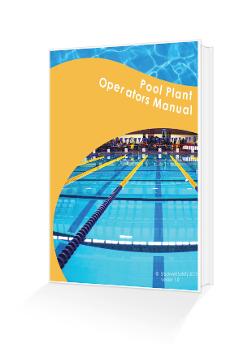 This course is recommended for anyone who has any legal responsibility for the safe operation of pool plant rooms; the health and safety of staff who work in pool plant rooms; and people who use their swimming pools.
This three-day course enables candidates to maintain safe, clean and hygienic swimming pool and spa water and to manage all aspects of pool plant operations. This course enables pool operators to meet their legal duties set out in the Health and Safety Executive publication 'HSG179 Managing Health and Safety in Swimming Pools'.
Validity of Award
5 years.
Pre-requisites
Be 18 years of age or older.
Assessment
Satisfactory completion of the course manual

Completion of end of course multi-choice paper consisting of 20 questions, the pass mark is 15

Undertake Practical Water testing, analysis and interpretation
Revalidation
This course must be retaken every 5 years to update knowledge and demonstrate understanding.
Course Content
The Pool Plant Operations course covers:
The industry lead bodies and their recommendations and guidelines;

Pollution and its removal, the threat of diseases such as legionnaires and how they are controlled;

Principles of circulation and filtration and the requirement for regular maintenance;

How the physical characteristics of a Swimming Pool can be hazardous;

Swimming pool ventilation and heating systems;

The principles of water treatment including pH, water balance and water testing;

Microbiological Testing;

Analysis and interpretation of readings leading to corrective action;

Methods for recording results and maintaining records;

Understanding the different types of residual & non residual disinfectants and their use in water treatment;

Developing an understanding and awareness of current industry best practice, guidance and recommendations;

Principles of Health and Safety and the relevant Statues;

Developing an understanding of the environmental implications of operating and managing swimming pools, spas and associated plant;

Energy and cost Efficiency.